Degree Show
June 2012, Southampton Solent University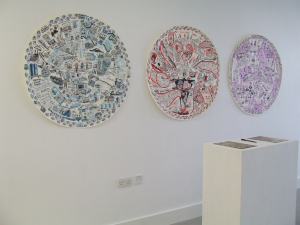 Hand-drawn onto metre-wide circles of paper, with lino-print borders. These pieces, illustrate aspects of the history of Southampton, my home town.

Blue circle: architecture, buildings and places.
Red circle: events.
Purple circle: people.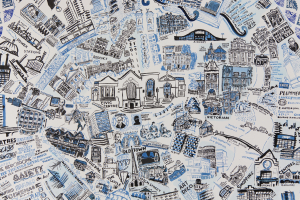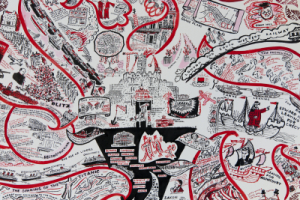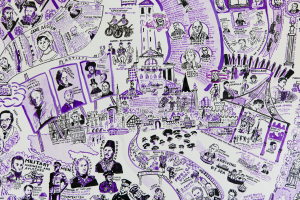 The pieces were exhibited at Solent Showcase, Southampton, and at Quay Arts, Newport, Isle Of Wight, and are now in the collection of Southampton Solent University.